June 2, 2015 12:10 pm
Beacon is excited to announce they are an awardee on an indefinite deli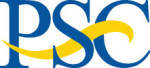 very indefinite quantity (IDIQ) task order contract with the U.S. Department of Health and Human Services (HHS) Program Support Center (PSC) as a member of Team Mantech. Team Mantech is one of multiple contractor teams who won the IDIQ award and will be providing a variety of program support services to HHS and other federal government agencies. The contract has a 5-year period of performance, a 5-year option period, and a $500M ceiling value.
Under this contract, Beacon will provide services to include policy assessments/analysis, program assessments, evaluation design studies and data collection, performance measurements, technical assistance/expertise, data analysis and auxiliary/support services that may be needed to complete a particular project within one of the many federal government agencies that uses this contract vehicle.
This team will provide HHS with access to a broad range of subject matter experts in the health, life science, and medical fields ready to help advance a variety of important health programs. Click here for more information.
Categorised in: News and Highlights