February 10, 2016 9:33 pm
Beacon was awarded a contract by the Department of Homeland Security (DHS) to support the Center for Domestic Preparedness (CDP) Chemical, Ordnance, Biological, and Radiological Training Facility (COBRATF) with Training Operations and Support Services. As a subcontractor to Anniston-based firm, TET Consulting and Business Management Services, Beacon will be managing a training venue where chemical and biological agents are used in a specialized training environment.
Services provided include chemical and biological agent training support, air monitoring operations, laboratory support operations, safety control panel operations, contaminated trash removal, site specific training, quality control, and miscellaneous requirements.
"We are very excited about supporting the CDP in this capacity," states Vice President of Operations, Amy Fares. "We've had tremendous success partnering with the CDP on our student support contract and we look forward to working with TET Consulting to bring the same level of professionalism, quality and performance improvement to the COBRATF training operations contract."
"We are very pleased that TET Consulting has been given the opportunity by FEMA to support this important mission," said Tom Turecek, TET Consulting's President. TET Consulting was founded in 2006 and is a Service Disabled Veteran Owned Small Business. We are especially pleased to have Beacon as our teammate on this contract; their experience and stellar reputation as a results-driven organization provides TET with a tremendous asset. We look forward to supporting the CDP's critical mission of training the nation's first responders.
To learn more, go to the FEMA CDP's website.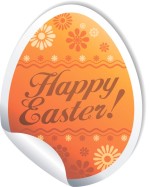 Categorised in: 2016